The 5 Magic Ingredients for Marketing Automation Success
Keep a little trick up your sleeve when you unlock our 5 magic ingredients of Marketing Automation success.
More Sales.  Less Effort.
That's the goal, right?

That's exactly what marketing automation aims to do.  Marketing automation helps replace some of the menial tasks that have plagued sales reps for years: Cold calling, lead nurturing and following up with customers that have gone into hiding. Imagine if the only conversations you had during your day were with customers who were currently in the market to conduct business.  What if every time you talked to a customer, they were ready to make decisions and buy?  That is the goal of marketing automation.  It is meant to help eliminate the noise, reduce the clutter and put you in front of customers at the perfect time to conduct business.
There is no doubt that marketing automation has far surpassed the "industry buzzword" phase and has officially become a necessity if you want to compete in the digital marketplace.  A recent study by Marketo and Ascend2 noted that "91% of marketing automation users find it vital to their business." Why the infatuation with marketing automation?  One word: Results.
"Four in five users increased their leads by using marketing automation software and almost as many (77%) saw an increase in conversions."  —  VB Insight
More leads.
And not just more leads—more conversions. Marketing automation is the answer to the prayers of sales rooms the world over.  But what's interesting is that it hasn't taken off in all markets—yet.  The top industries using marketing automation are traditionally Software & Internet, Telecommunications, Computer & Electronics, Health & Pharmaceuticals and Business Services.  If you don't see your industry, that's a good thing because it means you are about to be on the cutting edge of the marketing automation push for your market.  You have discovered an elixir that can unlock sales magic.
So now that you've got the magic elixir, what's the formula?  It is one thing to know that marketing automation is important, but making marketing automation work for you is different.   Here are five ingredients you'll need to use marketing automation to unlock the magic of your sales team.
1. One Part Snooping Skills
Let's say you own a wheelchair van dealership and you want to increase your conversions, but you don't have a showroom with walk-in customers.  All of your leads come from online visits to your site.  You can't chase someone down the street and ask them what they were interested in when they briefly looked through your front window.  But with tracking software and marketing automation, you can do just that.
Marketing automation will tell you who came to your site, what they looked at and other behaviors that let you know more about a window shopper than you would ever learn in the physical world.  Marketing automation picks up where Google Analytics leaves off.  It gives you information about the individual who visited your site. You can track their journey and know where they are in the sales funnel, and in turn, you can gauge exactly how much effort you should commit.  Is it time to ask how you can help, or is it time to offer a specific solution based on their behavior?  With marketing automation you'll know exactly when you should interact, and what approach to take.
2. One Part Timing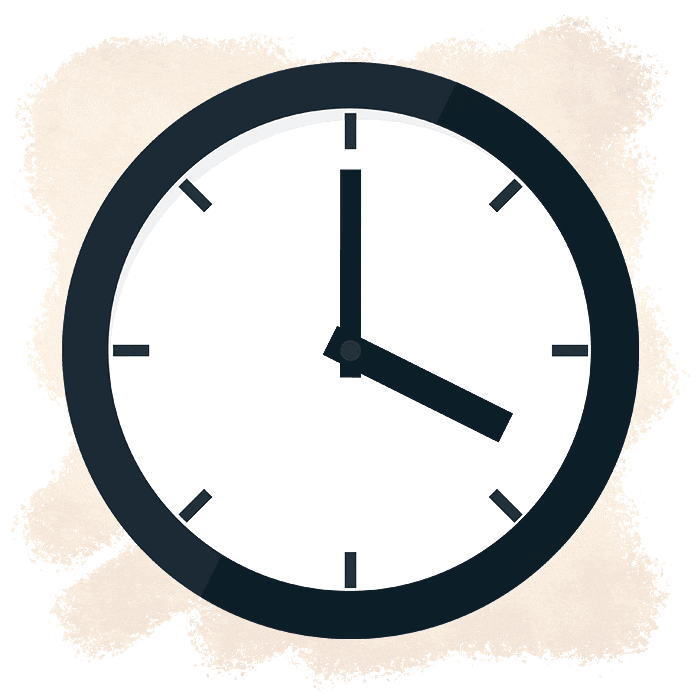 Automation makes keeping in touch with your customers easy, but you still have to have recognition of the sales funnel to make it work.  If someone just got a new roof last year, they probably don't need to have it replaced just yet.  As a roofer, if they do need it replaced after one year, you should probably think about a career change!
So if you are sending an email blast to your customers, an email that talks about your spring deal on roof replacement wouldn't fit very well with that client's needs.  But it might be the perfect time to send out a spring maintenance email, to remind them that it's also important to take care of their roof every six months.  Automation can match the right message with the right recipient to help you reach the correct customer at the perfect time with every email.   Timing is key, and marketing automation makes it easy.
3. One Part Connection
You work hard to generate new leads.  You work hard to convert those leads.  So why would you waste all of that effort by not following up on your existing customer bases to get more business from the leads you worked so hard to get?  Generating new leads is the hard part.  Keeping those leads active for years to come shouldn't be.
We've already discussed segmenting leads, but it's also about building an individual relationship with those customers.  Even something as simple as a monthly newsletter can have different content for different customers.  If you have a customer who always orders their pizza for delivery, sent them an email with delivery coupons.  If they always dine in, you can have a newsletter for them as well.  You can really make a customer feel like you understand their unique needs and preferences with marketing automation.  We all like to feel special, and marketing automation helps you let your clients know that you're paying attention.
4. One Part Attentiveness

Marketing automation makes sure that you aren't missing opportunities to expand the business because you are missing buying signals.  Some salespeople have incredible attention to detail, and they never miss a buying signal.  Other times, your team might miss some of the subtle nuances your customer is offering, and therefore, the opportunity might pass them buy.  The human element is the blessing and curse of the sales process.  Marketing automation can help increase your team's ability to expand the business by seeing the customer's needs for other product lines and expansion before you even know they need it.
What if you've been trying to sell a customer accessories for a truck that he bought from you a few years ago, but he's looking for accessories for his spouse's vehicle?  Marketing automation would be able to see that he has been visiting the site looking for parts that go with a different vehicle and this enables you to strategize accordingly.  Marketing automation sees the details you might miss or never have the opportunity to get to in the real world.
5. One Part Referrals
Tell a friend to tell a friend.  That's the best way to get business.  You probably get a lot of traffic from word of mouth referrals, and that is a testament to your customer service and how you represent your business.  But online referrals and testimonials are key as well.  Google uses reviews to find out who the experts are in your industry.  If you have three really great reviews online, but the competition has 20, Google is going to see your rival as a more reputable option and might end up routing traffic their way.
Why not reach out to customers you've had a good relationship with and get some online reviews?  You can send automated emails out after great experiences, or have your software scour your files to find customers you've forgotten to keep in touch with that would love to laud your praises.  Marketing automation not only asks for referrals but can make it easier to provide one online than it would be to give one in real life.  Take advantage of people who want to help you grow using marketing automation.
It's that simple.
The recipe for success with marketing automation is at your fingertips.  As simple as the recipe is, you still need a sous chef in the kitchen with you to help get all of the ingredients prepared to bring your dish to life.  That's where a partner like Company 119 comes in.  With our Heat Seeker lead generation program and our nurturing campaigns using SharpSpring, we make it simple to keep up with all of your best customers while finding brand new clients to work into the fold.  You'll never miss another opportunity with digital marketing automation from Company 119.