5 Content Writing Tips for Your School Website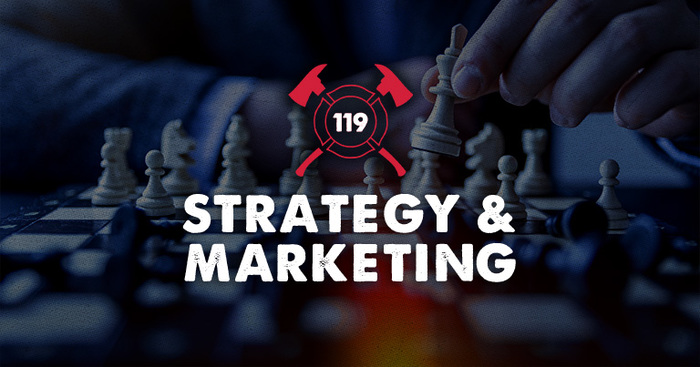 Your School Website is a Billboard.
Does Your Content Sell Your Brand?
School website design is unique. A school website has to wear many hats. It is a communication center between teachers and students. It has to be an information center where people from the community can find out more about the life of the school and all of its activities. It has to be a vault, locking away secure information so that it doesn't get into the wrong hands. But, it also serves a role that some overlook when writing content for the site: a marketing tool.
Your school site can be used to persuade those looking to move to decide to take residence in your city. Members of your community can also be motivated to vote positively on levies and funding should the site provide compelling testimony to the quality of the education students receive at your school. There are always times when a school needs help and funding, and a website can be a key piece to driving those efforts.
That means you need compelling content. Go to your favorite product's website, be it a car model, a makeup line, a sports info site. What do they all have in common? The pages are designed to compel you to buy a product or service. Your school site is no different. You are convincing people to believe that your school is a great product that they would choose over another option.
So, how do you market a school through website design and content? Just like you would market any other product. Here are some tips for writing good content for a school website:
1. Know the pain points of your site's visitors.
Every sale is the product of a pain being relieved by a product. People buy a new TV because theirs stopped working, or their neighbor got a bigger TV and now they can't stand watching TV on a smaller model. Marketing the school is really explaining how your school can solve pain points. Perhaps someone is looking for a school that pushes the arts, and that just happens to be your specialty. You should be focusing on that rather than athletics. If your school has very high academic standards, you can market that you push students to a higher standard and you will challenge them. That's what parents would want to know about your institution. Know your school and what your strengths are. Understand who those strengths would speak to and then merge the two through the content on your page.
2. Tell a story.
Think about every great commercial you've ever seen. What do they have in common? They tell a story. Same with every great print advertisement. How do you tell a story on a website? You start with the pictures that you use, and you answer questions for the visitor. Take a look at the site we did for the Cardinal School District in Ohio.
Within one look at the site, you can tell that the emphasis is on the culture of the school. The header scrolls through several images, none of which talk about numbers, academic achievement or state testing scores. The focus is on the kids and what they are up to. The focus is the story of why your child will be able to find their place in the district. Notice that there isn't a ton of language on that initial screenshot. It's a story told visually, and it really works to sell what Cardinal is all about.
3. Stay true to your brand.
You've worked hard to establish who you are as a school or district and your site has to represent that. When you look at the Cardinal School District site mentioned above, you can get a feel for the identity of the school district. Cardinal is in a small, rural area. It is a close-knit community. Rather than focusing on state test scores or flaunting state-of-the-art resources, this site is really about the people that make up that community. Whatever composes the identity and fabric of your school, use that to help focus the content of the site and the attention of the visitor.
4. Write with a purpose.
ABC. Always Be Converting. Every page is an opportunity to influence a new visitor. Decide what your page is to accomplish and then create strong calls to action to drive the visitor to the action you want them to take. Do you want them to fill out a new student intake form? Make that prominent in your content. Are you looking to get the visitor to fill out a request for communication? Make that obvious. Your call to action buttons should stand out, and they should be labeled with clear direction. Short and simple verbiage is best. Design each page of content with the end in mind. Know what the ultimate directive is and then create content based around it!
5. Answer questions that users are looking for.
We talked about pain points, and that's what this is all about. If someone is coming to your site to get the sports schedule, make it easy to find. If they want to know about your school's vacation schedule, that should be one or two clicks away. If they want to know about your history and culture, they should be able to see that without a long search. You achieve this in two steps. First step: design a site that is clean and easy to navigate. Second step: make sure that you have content that covers all important questions that someone might want to know about your school. How do you know what they want? Pay attention to what people ask when they call you. Look at your current site's email inbox and see what types of questions there are. That will be the impetus you need to write quality content that addresses the questions visitors need answers to.
Writing content for a school website isn't easy, and it can be time consuming. If you have a great marketing teacher at the high school, they might be able to help, but sometimes it's just too much for one person to handle. Meet Company 119. We are experts at designing academic websites, and we can take the content writing tasks off of your plate. From design to completion and even recurring SEO work after the site is up and running, Company 119 is the school website design company that can help you have a unique site that expresses all that you have to offer! Contact us today to get started on your school's new website!