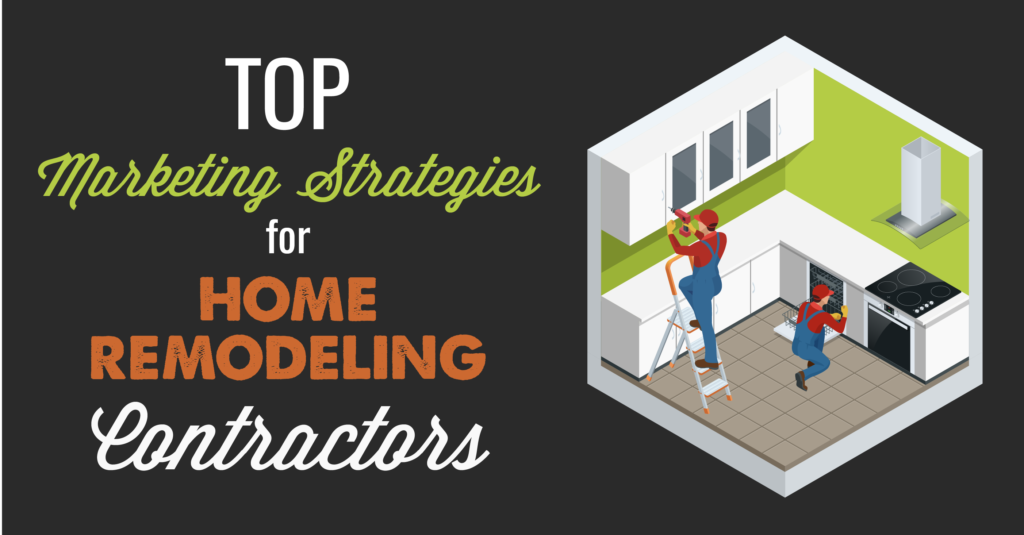 The Ultimate Marketing Guide for Kitchen Remodelers
Kitchen remodeling projects are on the rise. According to Kitchen Infinity, home remodeling searches surged in 2021—and they're only going to keep growing. You need a killer marketing strategy to keep your home remodeling business alive with a steady stream of leads, but where do you start?
You're not selling products online, but you still need a professional website. And you're probably not processing point of sale transactions at your brick-and-mortar location. Instead, you're trying to sell homeowners on premium remodeling projects that might have a lengthy timeline.
So, what's the best way to kickstart your kitchen remodeling marketing plan? First, you'll need to audit your current marketing strategy. What does your brand look like? Are you posting on social media regularly? What keywords are you targeting?
Once you've taken some time to reflect, it's time to start brainstorming the specific techniques you'll use to drive more conversions and close more sales. Here are some of the kitchen remodeling marketing strategies that we recommend to our clients.
Web Design & Development
If you're like most contractors, you're probably not spending enough time on your website. You're busy working in the field, keeping your clients happy, and managing your employees, and you don't have the time to pour into building a professional website. We get it.
Still, your website is (without question) your biggest digital marketing tool. Think about it: When homeowners are tired of their kitchen, they'll go online. They're searching for kitchen remodeling inspiration and local contractors to put their plan into action. If they can't find your website, you'll lose mountains of potential leads to the competition.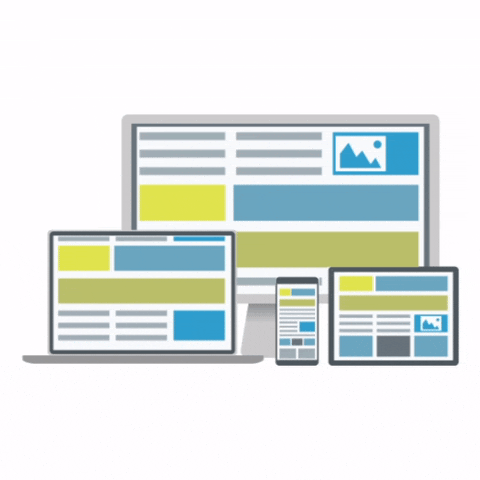 What does that mean for your marketing strategy? If you want to ignite your conversions, you'll need to start with your website. 
It's time to stop thinking of your website as a brochure. Instead, it's your hardest-working sales rep—and it comes with a built-in sales funnel. Your main goal is to drive qualified leads to your website, engage them with irresistible content, and use compelling calls to action to drive conversions. 
Sounds simple enough, right? Here's how to transform your website into a powerful conversion tool for your home remodeling company.
Rethink your web design.

An electrical company might be able to get away with something pretty basic, but you're a

home remodeler

. Your customers rely on your aesthetic expertise, attention to detail, and design skills to bring their kitchens to life.

Your website represents your style of work, so you want to impress visitors with a

beautiful home remodeling website

right off the bat.

Make it mobile-friendly.

You need to design your website with mobile in mind. That means icons big enough to tap with a finger, seamless navigation, and easy-to-read fonts. Still on the fence about mobile? Thanks to

mobile-first indexing

, Google uses the mobile version of your content to index your website. In other words, mobile optimization can make or break your search engine rankings.

Don't forget about your portfolio.

You already know that homeowners want to see examples of your kitchen remodeling projects, but that doesn't mean you should play it safe with an old-school photo gallery. You want beautiful pictures and videos to take your portfolio to the next level. When you upgrade your website with

pro-grade pictures and videos

, you'll create an instantly recognizable portfolio that differentiates you from the competition.
Local Search Engine Optimization
Want to get your website in front of more homeowners? You'll need to master the art of local SEO to win Google's top organic ranking. Just like its SEO big brother, local search engine optimization can help you amplify your search visibility—with one major caveat: local SEO focuses on local customers.
According to 99Firms, roughly 97 percent of all searchers look for local businesses. And local SEO is on the rise, with more searchers using the term near me than ever before. If you're showing up under Google's local results when local homeowners are searching for kitchen remodeling services, you're more likely to capture their attention and score a new visitor.
What's the secret to local SEO? You can't just take a "one and done" approach and hope for new kitchen renovation projects to come pouring in. Instead, you need a comprehensive SEO strategy—complete with relevant keywords, compelling content, and a standout website—to capture remodeling leads. Here's how to get started.
Target leads throughout the buyer's journey.

Instead of choosing the highest-volume keywords that you can rank for, choose keywords based on their ability to convert. You need to target homeowners throughout the buyer's journey to fill your kitchen remodeling funnel with qualified leads. And remember: You'll need to sprinkle location-specific phrases into your content (like

best kitchen remodeling contractor in Houston TX

) to boost your local SEO.

Boost your website with relevant content.

When homeowners think about remodeling their kitchen, they'll start researching.

Before they're ready to hire a contractor, they're looking for kitchen trends, watching DIY renovation videos, and reading tips to make the most of their remodeling project.

When you make sure your web content is relevant to popular homeowner searches, you'll give them the information they need to make the right choice—all while boosting your search engine rankings.

Reoptimize your existing content.

You don't have to delete old blog posts because they're not optimized for the right keywords. Instead, spend some time reviewing your old content. Infuse older blog posts with relevant keywords, link to newer blog posts, and share evergreen blogs on social media to keep homeowners coming back for more.
Social Media Marketing
If you're not on social media yet, here's your sign to start. It can be a time-consuming marketing strategy, but social media marketing is a must-have in today's 24/7/365 always-on digital world. It's the tool you need to boost your search rankings, humanize your remodeling company, and start conversations with potential clients.
So, where should you start? There are a lot of social platforms out there, and you don't have to maintain a presence on every single one. Instead of spreading yourself too thin, start slow with one or two channels. Not ready to tackle Twitter yet? Skip it. When it comes to kitchen remodeling, our clients drive the best results with visual platforms like Pinterest, Facebook, and Instagram.
Let's talk about strategy. You have limited time (and maybe limited content), and you're trying to close more kitchen remodeling sales. Here's a quick breakdown of different platforms to guide your social media efforts.
Facebook

is a goldmine for kitchen remodelers. It's a great tool for building brand awareness, targeting local homeowners, and starting conversations with leads. Even if you're just getting started, you can use Facebook to share testimonials, promote your website, and post renovation walkthroughs. When you're ready to dip your toes into paid ads, you can boost your highest-performing posts to reach even more people.

Pinterest

can be your secret weapon to dominate the competition. Why?

Research shows

that women are more likely to make the final decisions on home renovations, so you should

build an online presence

where you can reach them.

You can create Pinterest boards to showcase your past remodeling projects, highlight the latest kitchen trends, and even offer DIY kitchen renovation tips (like installing new hardware or refinishing cabinets).

Instagram

relies on visual content, making it the perfect platform to grow your kitchen remodeling brand. Keep your followers updated with behind-the-scenes glimpses of ongoing projects. Want to ignite your engagement? Ask for your followers' opinions on different countertop finishes, paint colors, hardware styles, and more.
Paid Advertising
If you've been scouring the internet for kitchen remodeling marketing tips, you've probably seen the same advice over and over again: Pour hours into keyword research, SEO, and social media. 
That strategy might work for some contractors, but you need a master plan to outpace the competition. If you want to win at kitchen renovation marketing, you'll need a holistic strategy—one that combines free marketing tactics with paid advertising. At the end of the day, relevant ads resonate with searchers, even when they know they're ads.
The best part? Even if searchers don't click on your ad, paid search is still an incredibly powerful tool for building awareness. PPC ads can increase brand awareness by 80 percent, and you won't pay a penny if you don't score the click.
Ready to get the most bang out of your marketing dollars? Here's how to build a stream of predictable leads with a well-crafted paid search strategy.
Get noticed with Google Ads.

If you're new to the world of paid advertising, Google Ads is one of the best places to start. There are

over 8.5 billion Google searches

every single day, and searches for kitchen remodeling are on the rise.

When you combine strategic bids, ultra-relevant keywords, and compelling ad copy, you'll build a cost-effective strategy to reach your target audience.

Win more leads with social media ads.

Social media advertising is non-negotiable. With versatile targeting options on Facebook, Pinterest, and Instagram, you can laser-target your target audience, reach new leads, and retarget past clients with a few clicks.
Beat the competition with connected TV.

If you're not using connected TV (CTV) yet, here's your sign to start.

Video is one of the best tools in your marketing toolbox—and professional CTV ads can help you reach clients no matter where they are or what device they're using.

 Of course, you'll want to top your ads off with clickable CTAs, relevant landing pages, and great storytelling to stand out in a sea of marketing promos.
Grow Your Home Remodeling Business
The right kitchen remodeling marketing plan can ignite your business growth, but it won't happen overnight. Whether you're building your company from the ground up or transitioning from old-school marketing tactics, you'll need a holistic strategy to convert leads into paying clients.
Can't find the time to dedicate to digital marketing? At Company 119, we'll take the marketing tasks off your plate so you can focus on what really matters: running your business.
You deserve a digital marketing agency that will make every minute (and every dollar) count. Reach out to our team to start brainstorming your kitchen renovation marketing action plan today.