How Much Do Power Washers Spend on Advertising?
Even if you're the best power washing business in town, you're not going to book appointments if local homeowners don't know you exist. Sure, building a professional website is a good start, but you still need to spend money to drive qualified leads to your website.
What does a qualified lead look like?, you're thinking. A qualified lead is a lead worth spending time on. It's a potential client who has a job they want done, within a reasonable timeframe, with the funds available to hire a power washing company. 
Qualified leads don't call every local contractor to find the lowest bid. Instead, they turn to Google, get on social media, and research their options to find the best fit for the job. 
That's where advertising can set your business apart. The more qualified leads know about your power washing company, the better your chances are of driving new business. 
Of course, you'll need to know how much you can spend on advertising before you put your hard-earned marketing dollars to work. Here's how much you should spend on power washer advertising so you can get in front of the right people at the right time.
Why Do Power Washers Need an Advertising Budget?
Before you start throwing money at ad campaigns, you need a solid strategy to keep your business on track. After all, you sacrifice blood, sweat, and tears to grow your pressure washing business. You shouldn't rely on gut feelings to make key marketing decisions. 
We've helped countless clients turn advertising into a profitable strategy—and it all starts with budgeting.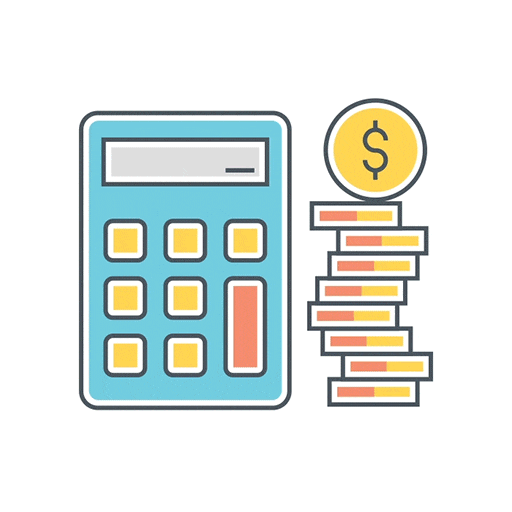 When you create a budget, you can spend your hard-earned marketing dollars wisely without draining money on ineffective campaigns. You can figure out what is (and isn't) working so you can start spending in all the right places—and stop blowing dollars in areas that will never convert the homeowners you need.
How to Create an Advertising Budget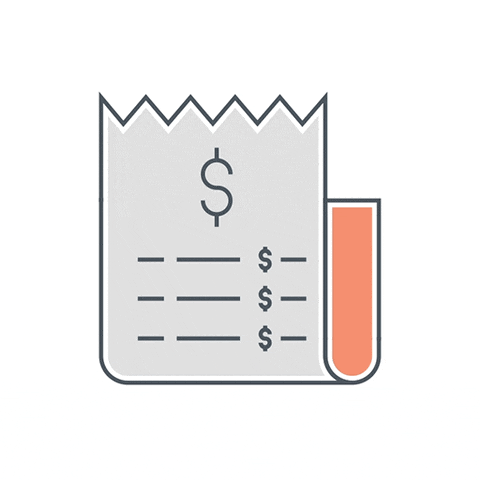 How much money should you be investing into driving qualified leads? It depends. No matter what some marketing pros might tell you, there's no one-size-fits-all formula for calculating your advertising budget. You'll need to consider a few factors to build a comprehensive budget, including:
Your gross annual revenue.

This number shouldn't be hard to find, and it'll give you a solid starting point. If you're creating a marketing budget from scratch, try setting your ad budget as a percentage of your annual revenue. This way, you'll create a budget in line with your annual earnings.

Your business goals.

What numbers do you want to hit by the end of the year? How many projects do you need to make that goal? Let's say you need to book 100 more power washing projects to meet your revenue goals. Determine your

average cost per acquisition

, and use that number to guide your budget. 

Your current ad strategy.

Power washing is an increasingly competitive market. If you're only dedicating 1-2 percent of your annual gross revenue to marketing, your budget probably isn't cutting it anymore.

If you're trying to boost revenue, drive brand awareness, or drive more leads, then an increase in your budget is warranted.

Your industry presence.

Your ad budget isn't static. Your numbers might fluctuate up or down depending on your presence in the market (or your goals to break into new markets).

If your reputation is good and your online presence is strong, you won't need to advertise as aggressively as a company that's just starting out.

Your target market.

No two power washing companies are created equal. Maybe you only work on larger commercial projects, and you only do 50 of them each year, tops. Your ad strategy (and the cost of your efforts) is going to be different from a power washer that only works on small residential projects.
Most power washing companies with a marketing budget of 3-5 percent of their gross annual revenue can generate qualified leads year-round. That means they can stay busy during shoulder season (November to March) or when the economy takes a dive.
Where to Spend Your Advertising Dollars
Once you have a healthy advertising budget in place, it's time to start spending your hard-earned marketing dollars. 
First, a word of caution: This isn't a comprehensive list of advertising techniques. You can tweak your ad strategy based on what you've done in the past, what you're currently doing, and what's working for your power washing company. What does your current strategy look like? Where are you seeing results? 
If you're driving leads with Facebook ads, you might want to allocate your advertising dollars to a new ad campaign. On the other hand, if you're not seeing great returns from Pinterest, lower your budget. You should be tracking your ad spend in each category, along with your return on investment, so you can adapt your budget to meet your business goals.
Ready to make your advertising dollars work for you? Here are some advertising channels that can help you turn your power washing goals into a reality.
1. Google Local Services Ads
If you're already running Google Search and Display ads for power washer marketing, it's time to take advantage of Google Local Services Ads. Why? Because this type of ad is made for your industry. (If you're not running Google Ads yet, here's how to start.)
With the right setup, Google Local Services Ads can be a game-changer for your business. When a homeowner searches for "power washer in Cleveland," you'll pop up with a badge and a direct link to your phone number. 
The best part? You only pay for leads, rather than per click. In other words, you'll only pay if a prospective customer contacts you through your Local Services Ad.
2. Social Media Ads
From Facebook to Pinterest, social media ads can be a powerful tool for power washing lead generation. According to marketing statistics, 54 percent of social media users use social media to research products, and 71 percent are likely to purchase products and services based on social media referrals. 
Your prospects are scrolling through social media right now, just waiting to find the right power washer for their next job. When you actively run social media ads, you'll get in front of more qualified leads. You just need the right targeting options and campaigns to stand out in a sea of status updates, marketing promos, and news stories.
So, how can you win on social media? We'll let you in on a little secret: The best social media ads are disruptive. They make your prospects stop scrolling long enough to pay attention. Your ads need to be memorable to create a buzz about your business—and that starts with punchy copy and eye-catching visuals.
3. Connected TV
Want to take a different approach to power washer ads? Connected TV (CTV) is the answer. 
With more homeowners cutting the cable cord, CTV ads can help you put your business in front of qualified leads without missing a beat.
How? It's simple: You can create cost-effective campaigns that reach your audience no matter where they are or what device they're streaming from. Then, you can track your performance and refine your ad campaigns to get the most bang out of your advertising dollars.
To stand out with CTV, you'll want to hire video marketing professionals (and you'll need to factor these costs into your ad budget). But there's good news: You don't have to blow your ad spend on production. To stretch your budget, try streamlining the process to create multiple deliverables in one shoot.
What About Lead Generation Sites?
Lead generation sites (think: Yelp, Angi, Porch…) connect your power washing company to leads in your service area. It only takes a few minutes to sign up for a contractor lead generation website, fill out your profile, and start connecting with local homeowners. So, what's the best way to squeeze lead gen sites into your ad budget?
It depends. Lead generation sites can upgrade your advertising strategy, but most websites are only as good as the time and money you put into them. Without a clear budget, you risk draining your advertising budget on low-quality leads who won't ever convert.
Our advice? Instead of depending on lead generation sites to find power washing leads, take the time to optimize your power washing website. This way, you'll generate qualified leads without draining your advertising budget on annual memberships or low-quality leads. Plus, you won't lose money if a lead generation website decides to raise its rates.
Build a Powerful Advertising Strategy
At the end of the day, advertising is the tool you need to cut through the digital noise and keep your appointment book full. The good news? Even if you're starting from zero, you don't have to throw thousands at Google Ads to grow your business with a steady stream of leads.
With the right strategy, you'll differentiate your power washing business with killer creatives, irresistible copy, and an instantly recognizable brand. Contact us today to level up your advertising game.