CTV for Power Washers: How to Transition From Old-School TV
Over-the-top (OTT) and connected TV (CTV) have taken advertising to a new level—and they're here to stay. According to a 2021 survey from Leichtman Research Group, over 80 percent of TV households now have at least one CTV device, with a mean of 4.1 devices per CTV household. At the same time, 39 percent of adults use streaming services daily, and 60 percent watch weekly. 
New streaming providers and award-winning content aren't just fueling the consumer adoption of CTV devices. They're also creating new opportunities to advertise your power washing business so you can be there when local homeowners need you.
After all, you need to spread the word about your power washing company to drive leads and keep your appointment book full. That means blasting your brand across streaming networks where you can laser-target your audience and build brand recognition.
What are you waiting for? Here's everything you need to know to amplify your marketing strategy with CTV.
What Are OTT and CTV?
First things first: CTV describes any television that can connect to the internet. With an ever-growing number of platforms to expand their streaming horizons, viewers can choose from apps (think: Netflix, Hulu, and Disney+) and devices (PlayStations, Apple TVs, and Amazon Fire TV Sticks) to stream content.
Meanwhile, OTT TV is a broader concept. It involves streaming films, series, and other content from the internet—whenever and wherever. Instead of consuming content with a TV set, viewers can stream content anywhere using tablets, smartphones, and other devices.
Why Do Power Washers Need CTV?
Your prospects are cutting the cable cord. As content-consuming habits grow and evolve, so should your brand's ad strategies. We've already talked about the power of video, and CTV is the fastest-growing video advertising platform out there. That means CTV/OTT advertising can give you the upper hand, especially if you're trying to reach a wider audience. 
Still not convinced? If you're not using CTV yet, your competitors probably are. In 2021, CTV accounted for 4.7 percent of the total ad spend in the United States—and it's only expected to keep growing.
When you tap into performance marketing platforms, you can create cost-effective campaigns that target your audience no matter where they are or what device they're streaming from. Then, you can stretch your advertising dollars by measuring your performance and fine-tuning your ad strategy to hit the right spot.
Let's take Pristine Clean, a professional power washing company in Northeast Ohio, as an example. In 2021, we combined their industry expertise—for instance, knowing that more homeowners search for power washing companies when it's warm outside—with complex algorithms to determine when and how to show ads on mobile and CTV devices. 
Using programmatic and cross-device display (ads that follow a user on all devices), we served ads to homeowners who engaged with Pristine Clean's online content. Looking carefully at the forecast, we identified the exact time and day to run CTV ads—when potential leads were searching for local power washers.
How to Craft an Effective CTV Strategy
Ready to tap into the power of CTV? Whether you're transitioning from old-school TV commercials or diving into video for the first time, here's how to build a powerful CTV strategy.
1. Think About Your Target Audience
There's no one-size-fits-all approach to CTV ads. And even if your competitors are generating leads with CTV, you're bringing different marketing goals, a unique target audience, and a standout value proposition to the table.
Our clients tell us that prospects respond better to content that looks and feels tailor-made—and the numbers back this up. According to HubSpot, 99 percent of marketers say that personalized marketing advances their customer relationships. That means you need to customize your CTV ads based on your target audience.
How can you create ads that revolve around your core audience? Start by reviewing your buyer personas. Take a deep dive into your customers' pain points, interests, and values. Then, use that data to craft a compelling narrative that resonates with your audience on a personal level.
For bonus points, cast talent that's relatable to your audience. Targeting 50-year-old male homeowners living in suburban neighborhoods? Use that to your advantage! Your prospects want to see people like them using your solutions—and that might just be the extra push they need to hire your power washing company for their next job.
To top it all off, highlight your value proposition. What sets your business apart from the competition? What can you offer that your main competitor can't? Maybe you're leveraging years of experience—or you only use state-of-the-art pressure washing equipment. Whatever it is that makes you unique, run with it.
2. Create a Multi-Channel Retargeting Strategy
Why is CTV so effective? It's simple: Full-screen videos can strike an emotional chord with your audience better than, say, digital banners or Instagram posts. But there's a downside: It's harder to make people click on your CTV ads. Think about your own streaming habits: You probably wouldn't click on an ad that redirects you somewhere else when you're watching Apple TV.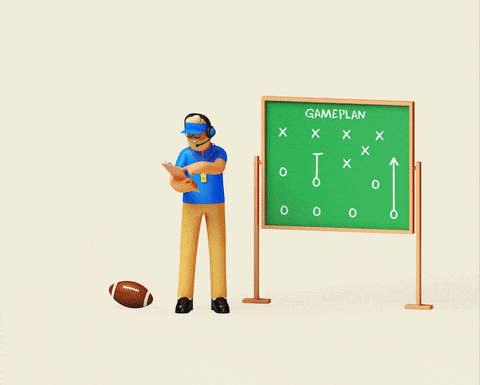 The truth is, brand resonance and consumer engagement are notoriously difficult to measure with CTV. So, to drive real results with your advertising campaign, you'll need to build a holistic multi-channel retargeting strategy. 
To avoid annoying local homeowners with the same content, focus on retargeting individuals with a high video completion rate. Once a viewer watches your CTV ad to completion, you can retarget them with clickable CTAs on their smartphones, tablets, and computers. This way, you'll be able to track the conversion performance of CTV ads with your retargeting campaign.
3. Refine Your Ad Strategy With Creative Testing
Even if you're working with video marketing pros, your production costs don't have to blow your budget. It's possible to streamline your pre-production process to create multiple deliverables in one shoot (and you should).
Why should I waste my time with unique deliverables?, you're thinking. Take a step back and think about your other marketing campaigns. CTV is a performance channel—and it holds the same targeting and testing capabilities as any other digital marketing channel. Just like social media or digital banners, you need creative testing to identify what content resonates with your target audience.
Be There When They Need You
When you need to reach local homeowners, CTV puts you front and center so you can stand out from the competition. When you harness the power of programmatic, you'll deliver your message to the right audience at the right time so you can drive real results for your power washing business.
When you're ready to dive into CTV, we're here to help. We've worked with home services companies like Pristine Clean, The Gutter Boys, and other clients to drive conversions with programmatic. Reach out to our team to upgrade your ad strategy with attention-grabbing CTV ads.